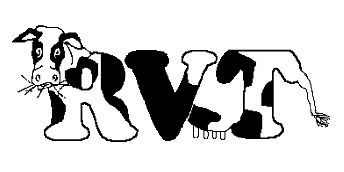 Reporoa Roundabout
The community news and information for Reporoa
---
Published by
REPOROA VALLEY TRADERS
PO Box 31 - Reporoa
Phone (07) 333 8338 - Fax (07) 333 8330
Email

[email protected]



This locally produced paper is issued at the beginning of each month, free of charge, to 850 households around Reporoa.
We have a print run of 950 as we seem to have become popular outside the local area and now post copies for a nominal fee.
Advertising costs have been kept at a minimum, as this is not a profit making publication.
All costs are paid for by the advertisers - community notices and contributions, paper, copying charges and delivery.
All local clubs and schools are sponsored a free quarter page monthly to use in any way they choose.
The hope is that any news and events happening in and around Reporoa can be shared with the community and that the community will support the advertisers.
We appreciate any advertisement that comes to us of good quality and ready to print. or we can produce an advertisement to your requirements (sometimes a set-up fee is charged for new adverts).
We encourage advertisers to e-mail their advertising if possible in either Publisher, Word or PDF formats. Pictures, photos or logos can be sent as bmp, tif, or jpg.
The following prices are GST inclusive (based on a standard A4 page with a 1 cm border).
Classified's $5.00 for first 2 lines then $2.50 per extra line

Coloured Advertising
We offer a choice of three spot colours - red, green and blue.
The price above for colour advertising is with or without black.
The setup charge will be added to the cost of the first advert.
To help keep our costs down we ask for payment with your order for all advertising under $18.00.
There are two Roundabouts per month. One comes out around the 10th of each month (information due by the end of the previous month) and the second around the 25th (information due by the 17th). Please send all material to us at the above address, fax or e-mail.
If you would like an email reminder before cut-off date let me know.
For any further information, please do not hesitate to contact us.

| | | | | |
| --- | --- | --- | --- | --- |
| | Black | Extra Colour | Setup | Changes |
| Eighth Page (business card size) | $15.00 | $10.00 | $3.00 | $3.00 |
| Quarter page | $25.00 | $20.00 | $10.00 | $5.00 |
| Half page | $40.00 | $30.00 | $15.00 | $10.00 |
| Full page | $70.00 | $40.00 | $25.00 | $15.00 |
© 2015 Reporoa Valley Traders Ltd